Oil Palm in Africa – Interactive Map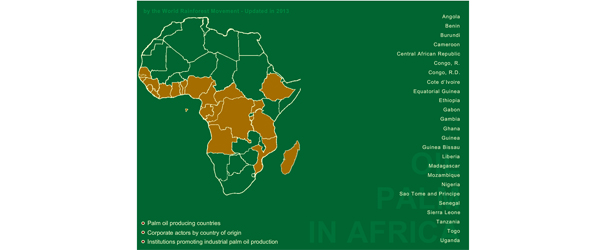 Solo disponible en inglés. 
We have produced an interactive map that sumarizes some of the information gathered in the  publication "Oil palm in Africa: past, present and future scenarios". The publication contains a general introduction to the issue of oil palm in Africa, followed by specific information on the 25 countries analyzed under this research. 
The map is available here.(Adobe Flash Player is required to see it properly)