The Common Property and the Community Forest Management in the Brazilian Amazon Forest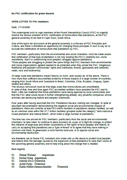 By José Heder Benatti.
This paper is a preliminary legal reflection on the role of common property in the Brazilian Amazon. It suggests the integration of two distinct normative scopes of the society, the legal right and consuetudinary law, with the objective to argue that the legal instruments of the Brazilian society can be used to protect the cultural and natural patrimony.
The Common Property and the Community Forest Management in the Brazilian Amazon Forest
Search
WRM
WRM Bulletin
Subscribe
WRM ISSUES
Publications
Browse
Twitter
Facebook